About Us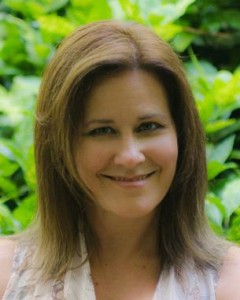 Charlotte Sanchez(CPM) is a childbirth educator and a Midwife. She has supported women and their families in the natural home birth process for over 20 years. As an Atlanta midwife, she believes in a woman's right to determine her own choice of care during pregnancy and birth. She received her training through an extensive internship before becoming a Certified Professional Midwife (CPM), a program developed by the North American Registry of Midwives and currently serves as Vice President of the Georgia Midwife Association. Charlotte is also the founder of
Pregnancy Beat a  national  pregnancy website featuring expert articles, videos, birth stories and a community for mothers.
Charlotte has attended home births throughout the United States and Canada in places such as Michigan, Ohio, Georgia, Kentucky, California and Windsor. She has also co-directed a free standing family birthing center in the state of Michigan. Charlotte specializes in water birth, vbac, twins and breech birth. She has trained highly motivated interns who became practicing Midwives. Personally Charlotte is a mother of four children whom three were born gently into the hands of midwives, the last being a home waterbirth
Joy Peaceis a Monitrice Doula and Birth Assistant who has supported over 150 women through  pregnancy and birth since her own son was safely born breech at home in 2003. She has faith in the innate ability of women to give birth normally, and knows what an incredibly positive and empowering experience this can be. Laboring moms feel relaxed and reassured by the safe space Joy creates with her calm, confident nature.
A trained dancer and experienced childbirth educator, Joy also offers movement and fitness instruction during pregnancy and beyond. Her classes can help women have healthier and more comfortable pregnancies, learn techniques for easier labors, and experience faster recovery times after birth.
Courtney Gonzalezis a Doula and Midwife apprentice. She started working as a Doula in 2002. Her love of birth quickly grew and she knew she was destined to become a Midwife. She started her apprenticeship in 2010.Courtney also has over 9 years of experience in fertility charting for prevention and conception. She teaches charting classes bi-monthly that are tailored to help those understand charting on a more simple level. Courtney is a mother to 4 children. She believes in the power of birth and knowledge. Courtney is NRP Certified and holds a membership with MANA.
Chasery Baxter is a Doula and  mother to 7 children. She has 10 years experience in assisting mothers at their births. After assisting at family and friends births, she decided to further her understanding of labor and the natural birthing process. She realized her true passion is working closely and intimately with the mother.
The way Chasery cares for the mother is somewhat magical. She bonds with her mamas and has a way of calming them when they feel they can no longer do it anymore. Chasery maintains her CPR and NRP certifications. She is currently writing and teaching her "All About Homebirth Childbirth Classes". She is grateful to all of the families that invite her to their birthing space and aspires to meet and fulfill the best birthing experiences to all her future families.