Services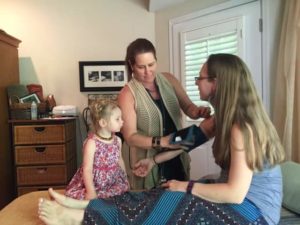 * Pre-Pregnancy Fertility Counseling
The purpose of pre-pregnancy counseling is to help a woman better prepare for a successful conception and pregnancy and to help reduce any health risks that may prevent that from happening. We offer advice about steps another and father to be can take in preparation for pregnancy . Together we work towards a natural approach with suggestions to achieving a positive result.
* Holistic Pre-natal Care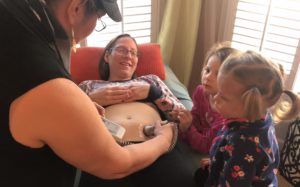 At Atlanta midwife, we strive to provide personalized care for each woman in regards to her body, mind and spirit in order to achieve a healthy pregnancy and birth. We spend an hour each visit and work collaboratively with you, focused on you and your baby's well being. We offer natural remedies and suggestions as part of your care.
* Nutritional Evaluation and Guidance
We review your diet and support mothers to maintain a diet conducive to a healthy pregnancy. We believe at Atlanta Midwife that your unborn baby eats what you eat, and growing a healthy baby starts from positive nutritional choices.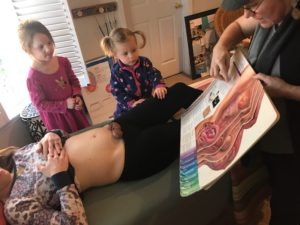 * Pre-Natal Lab Work
We cover information regarding pre-natal testing and offer informed consents regarding what is provided in our care, and refer out  what is not.
* Labor Support and Natural Birth
Midwife means "with woman". Supporting mothers in labor to give birth naturally is what we do. Each birthing mother's needs are different and we are there to help you achieve a wonderful, safe and memorable experience. Our goal is to provide mother and baby friendly care.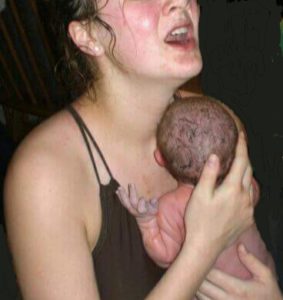 * Monitrice Doula Support
Monitrice (or advanced Doula) is a trained childbirth assistant that includes all the support of a birth Doula, but can also monitor the fetus well-being. She can monitor a woman's vital signs (blood pressure, temperature and pulse), check the laboring woman's cervical dilation and assess the baby's descent, listen to the baby's heartbeat during labor to ensure that the baby is tolerating labor well, and can help the mother know when its time to go to the hospital. Atlanta midwife offers this sevice.
* Water Birth
Water is used as a relaxation method for laboring mothers. It is called a natural epidural to help mothers to birth more calmly and babies  be born gently into water. Our service provides heated portable spa for labor and water birth. Our experience have shown that fathers seem to be actively involved and enjoy participating in the "catching" phase of the birthing process in the water spa.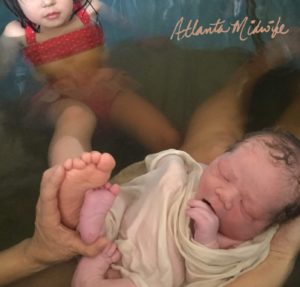 * Natural Breech and Twin Delivery
Most hospital births of unusual presentations(breech and twin births) result in cesarean delivery, however the Midwives in our practice have experience with vaginal twin and breech births. We will conduct a full a evaluation of health and prior birth history. After being fully informed, we support these mothers to have a safe pregnancy and birthing experience.
* Vbac(Vaginal Birth after Cesarean)
If you desire to try a vaginal birth this time around, we are there with years of experience and wisdom to assist you. After careful review of your prior birth history, proper nutrition and followed pre-natal instruction, each woman is supported towards a natural childbirth.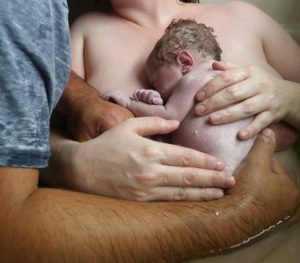 * PostPartum Care for Mother & Baby
Some mothers need more after care than others as we are all unique. However, we normally return to provide a in-home check up around 48hrs. We always have a natural approach to help you and your baby. A one week,10 days or 2,4,6 or 8 week in-office appointment is offered.
* Breastfeeding Support & Counseling
Our personal and professional experience with breastfeeding education is always available to mothers. Our support starts as soon as you register into our practice and lasts as long as you and baby may need it. We want all babies to have the perfect food.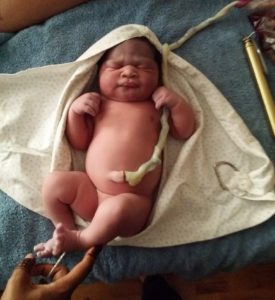 * Family Planning and Counseling
We make holistic natural suggestions, provide education and offer references if needed for more medical models of care.
* Well Woman Care
Well woman care is offered to current clients of Atlanta Midwife following their child bearing year.